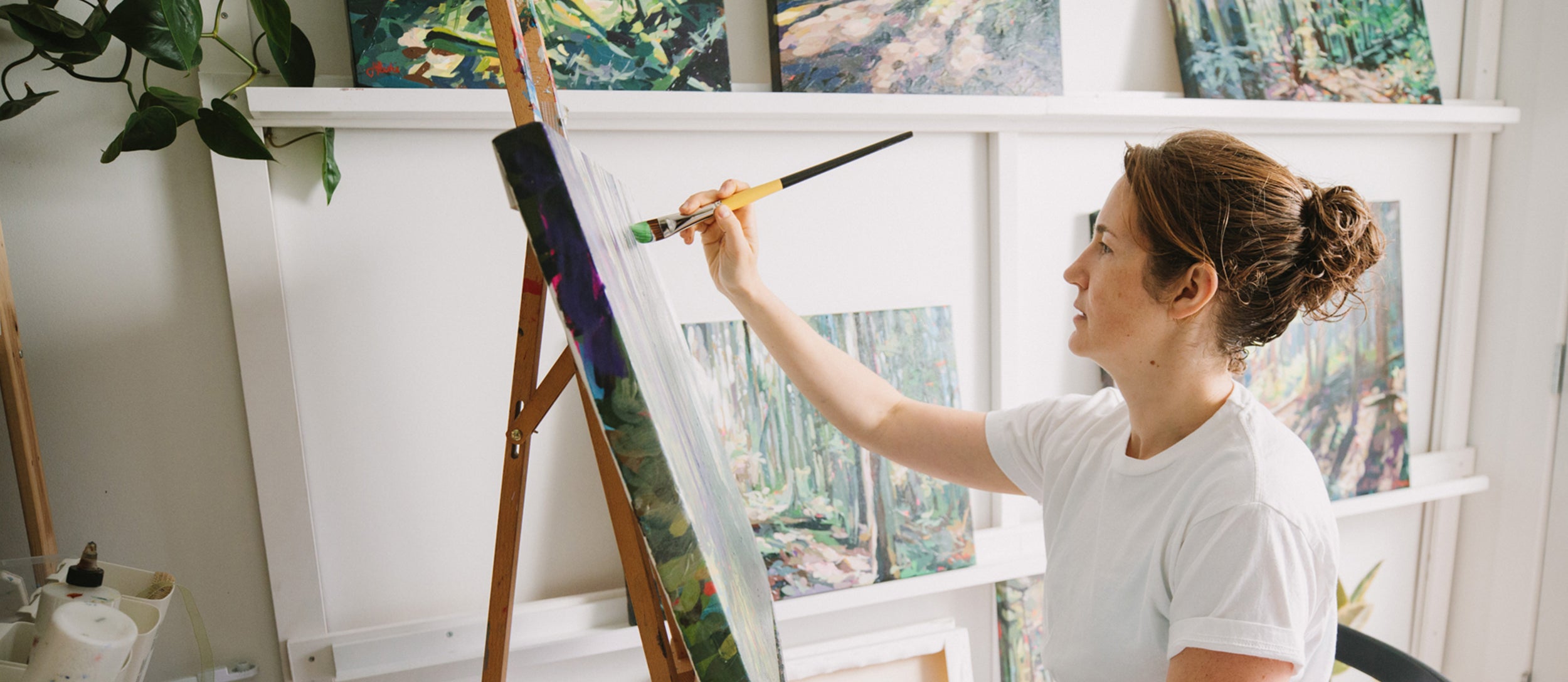 JOANNE HASTIE'S WORK Inspired by Outdoor Adventure
Forest Paintings of the BC trails
Views from my mountain bike
Bring the experience of the Pacific Northwest forest into your space.Your walls will remind you to get outside again.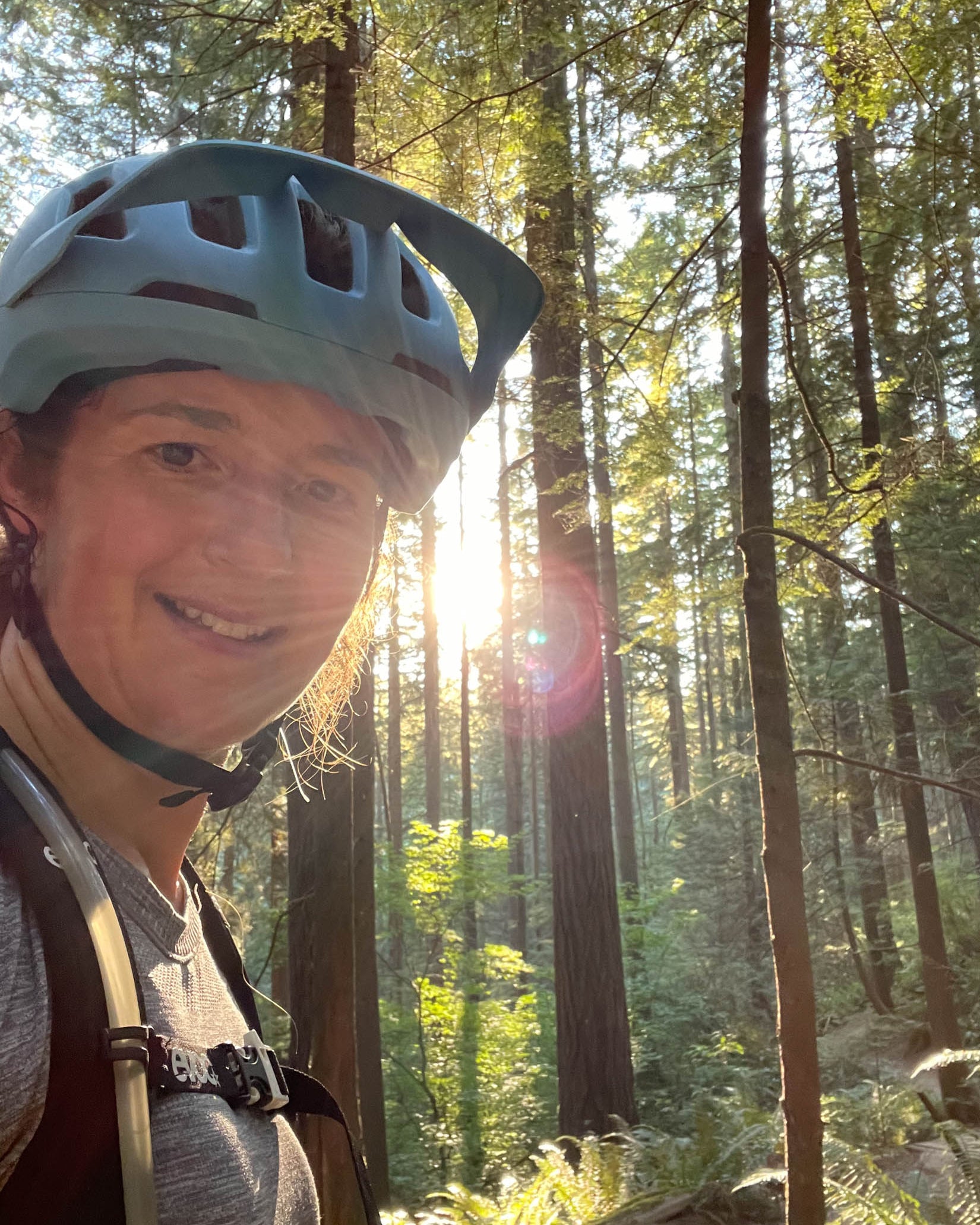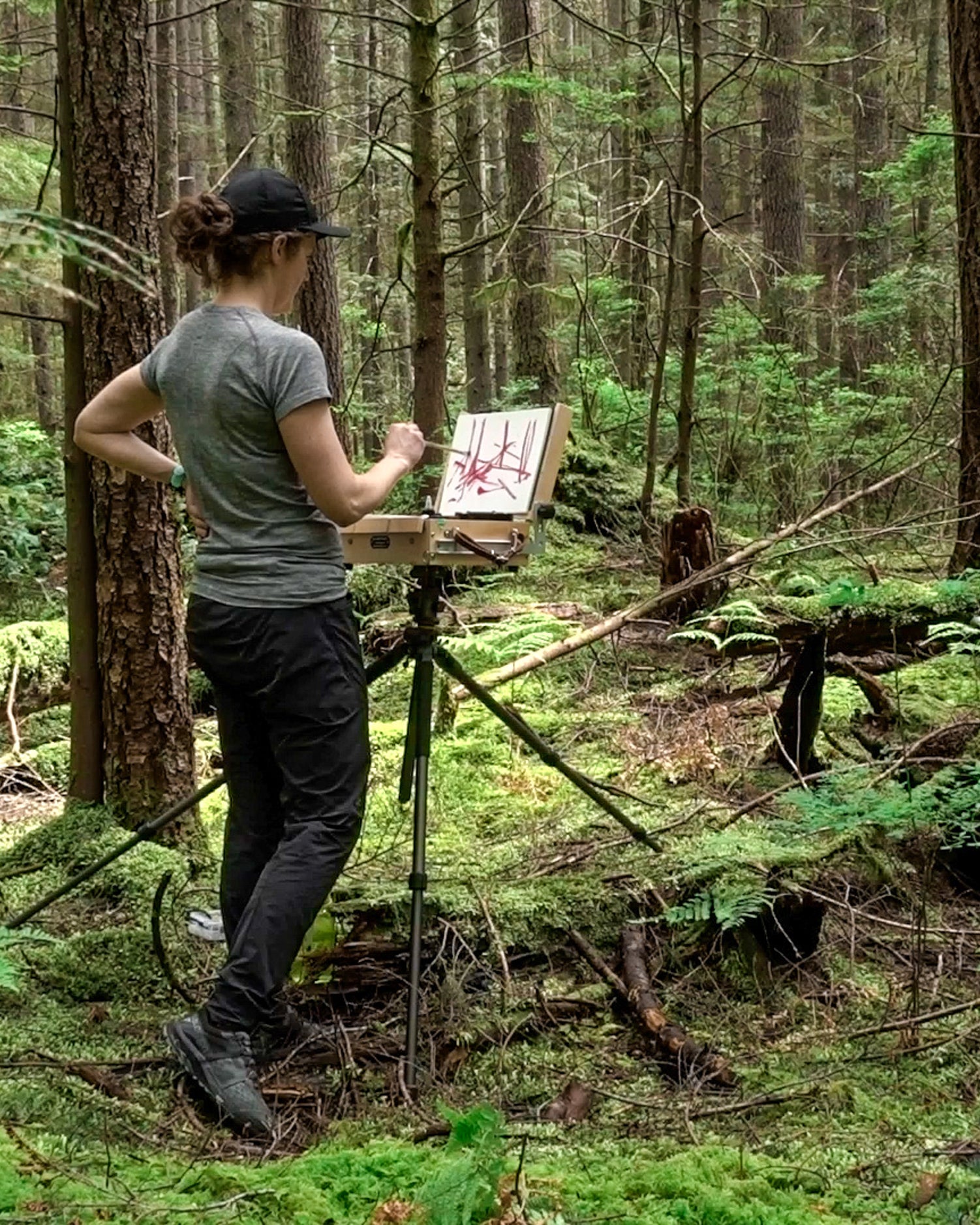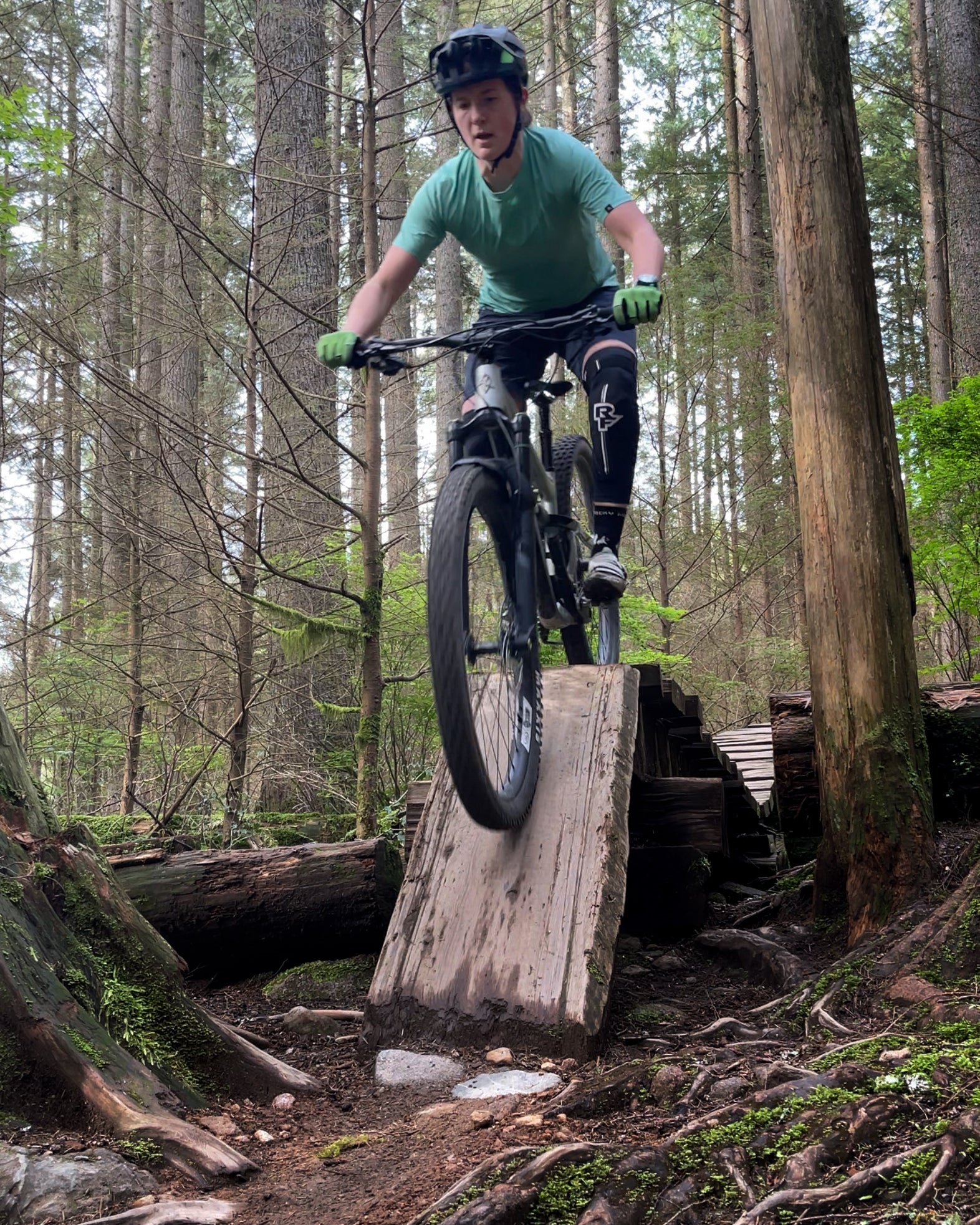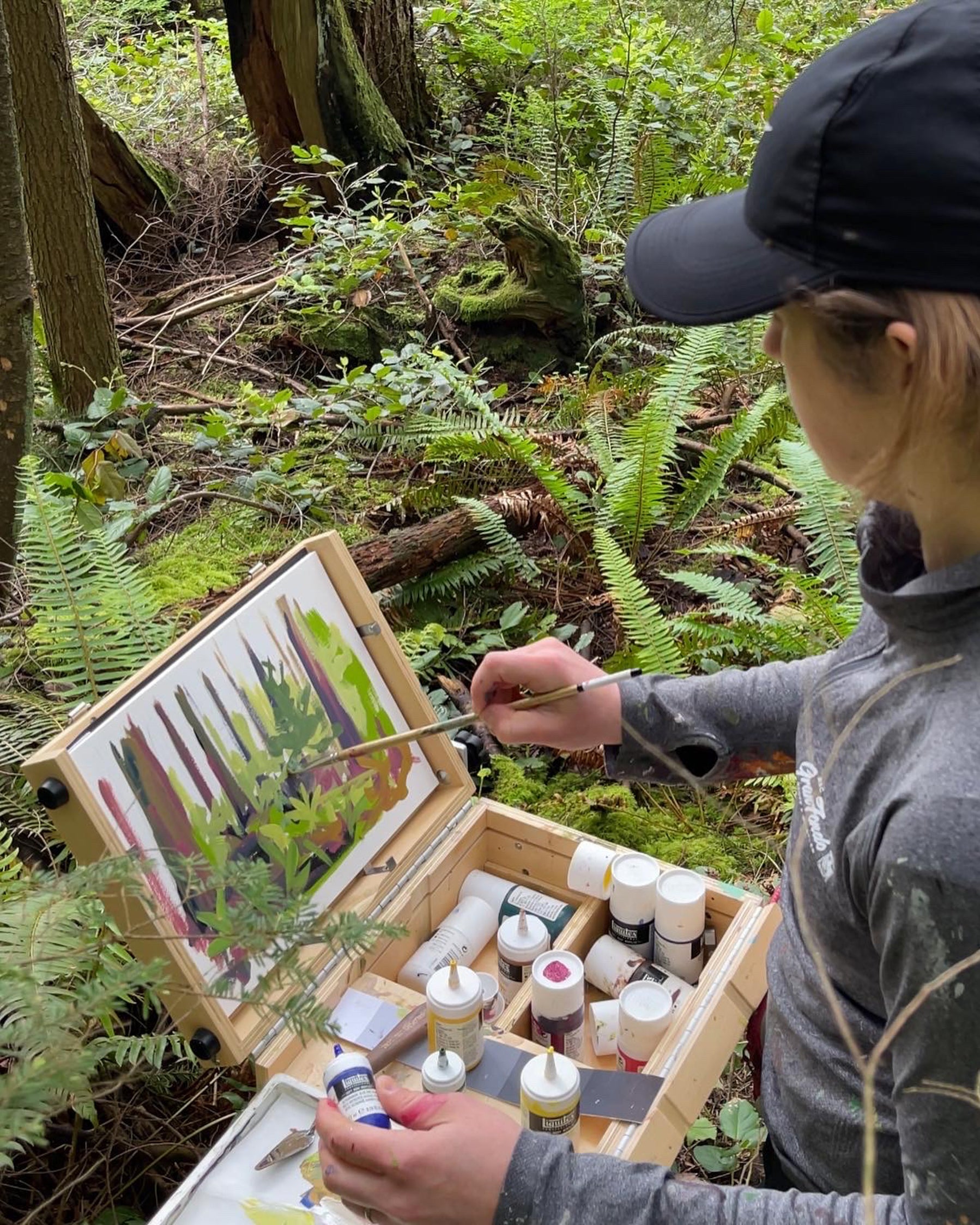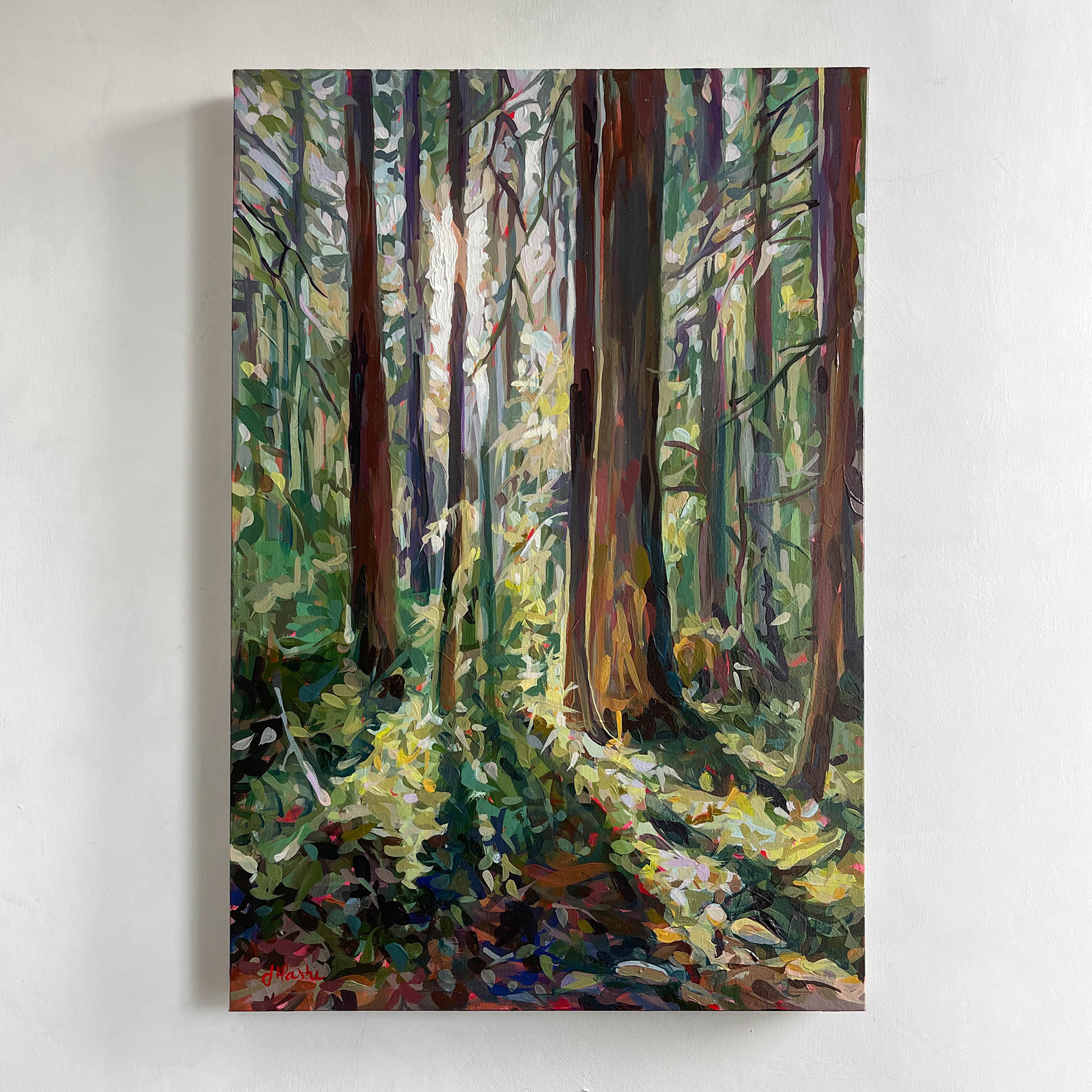 Original Paintings
Latest artwork inspired by the October sun on the lower Mount Seymour Trails in North Vancouver.
Print Shop
Sunlit forest landscapes & notable Vancouver landmarks
A selection of my work is available as signed art prints printed & packaged in my studio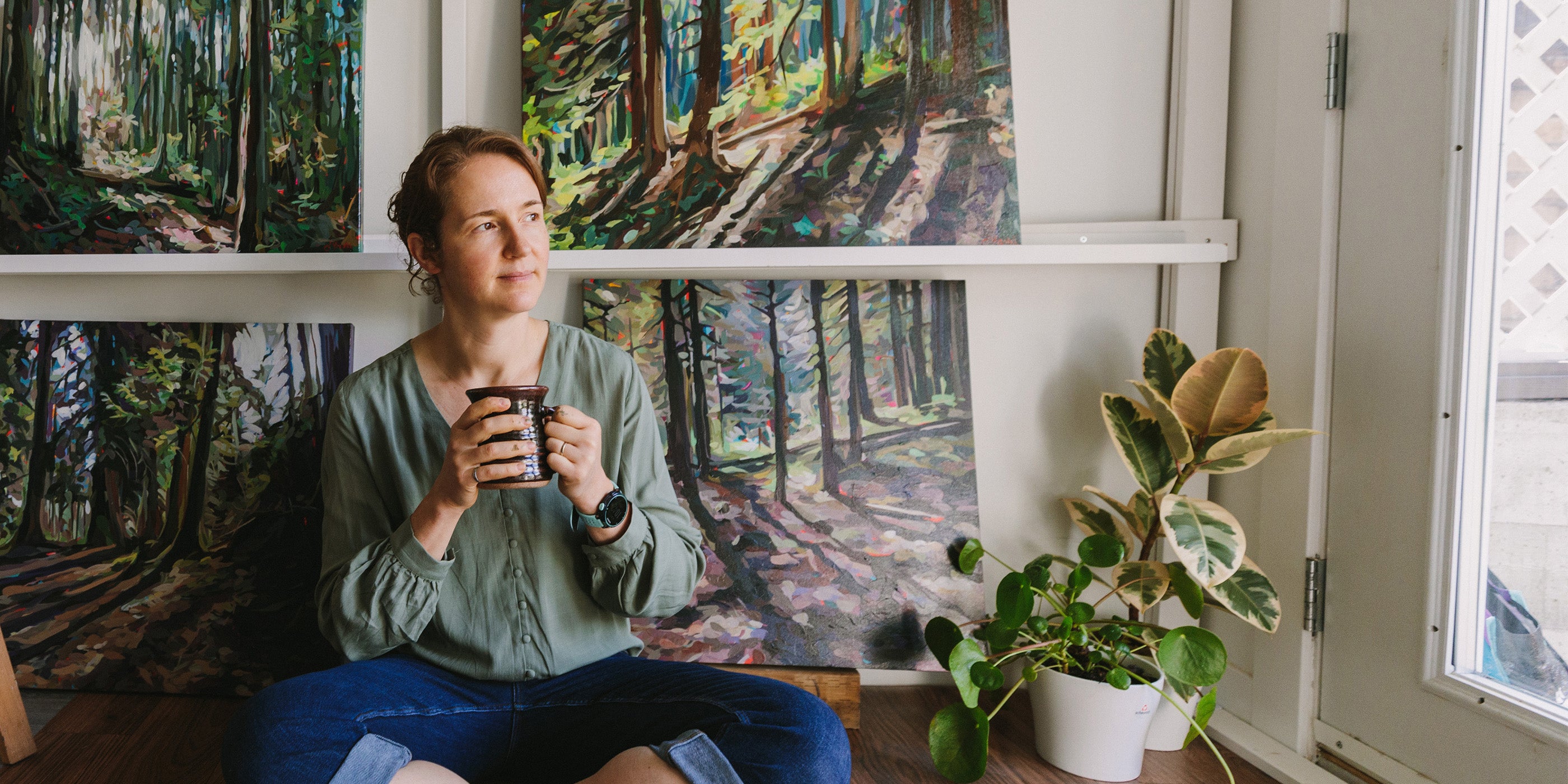 Hi, I'm Joanne!
I am excited to share my forest paintings with you.
I have always made time to paint and bike. Spending time biking in the North Vancouver forest, I am compelled to paint the views. Painting the sunlight, vivid green moss and towering trees to capture the feeling of the outdoors.
I hope this work brings fond memories of your own outdoor adventures and inspires new ones.