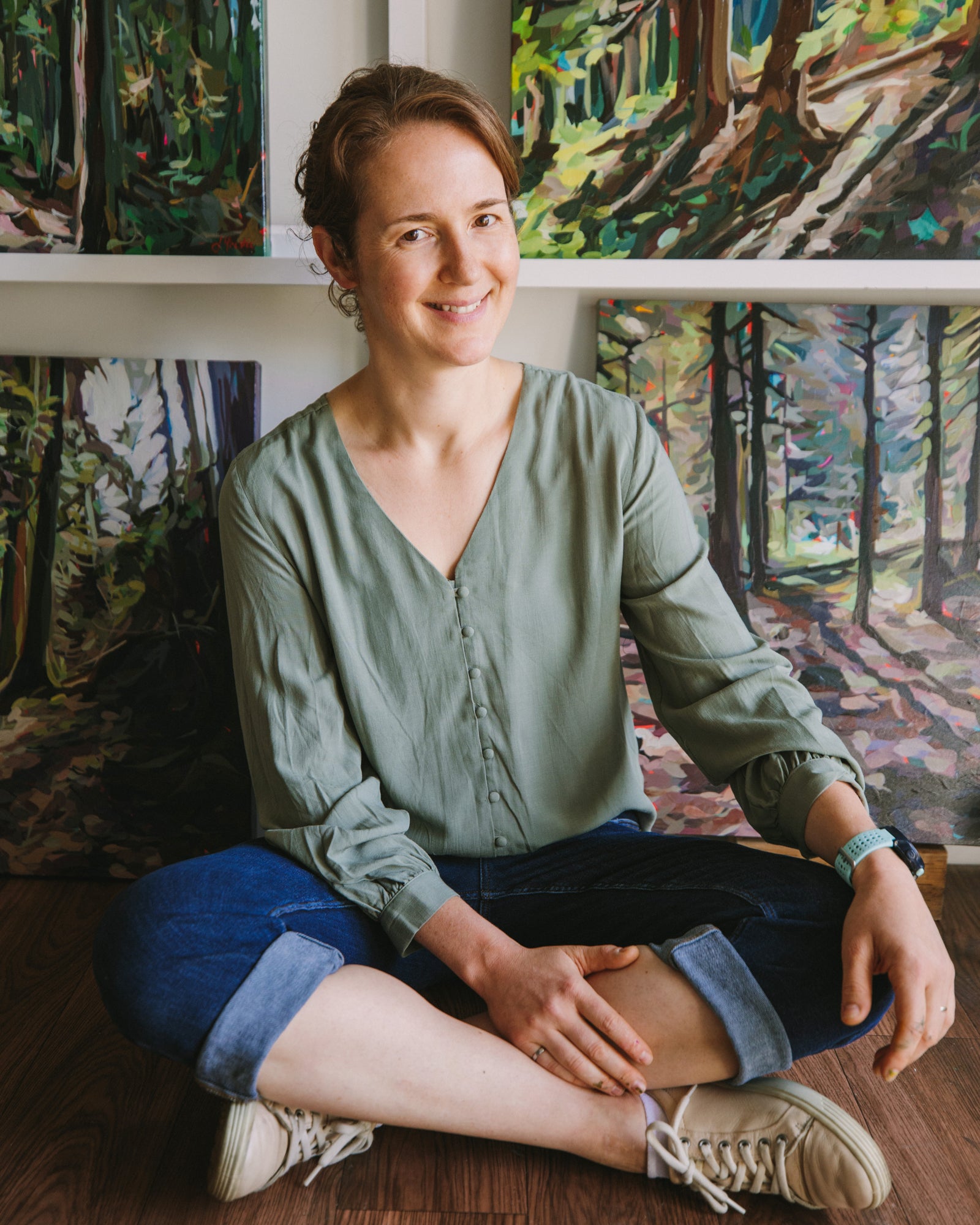 ARTIST & ENGINEER
About Joanne
I love to paint the outdoors.
Living in British Columbia, Canada, I am inspired by mountain landscape and sunlit forest trees. My paintings are of places I have been to from my experiences while road cycling, mountain biking and hiking. While I do these activities, I always carry a camera or even a sketchbook with me to take photos and document places. I then refer to these photos when painting.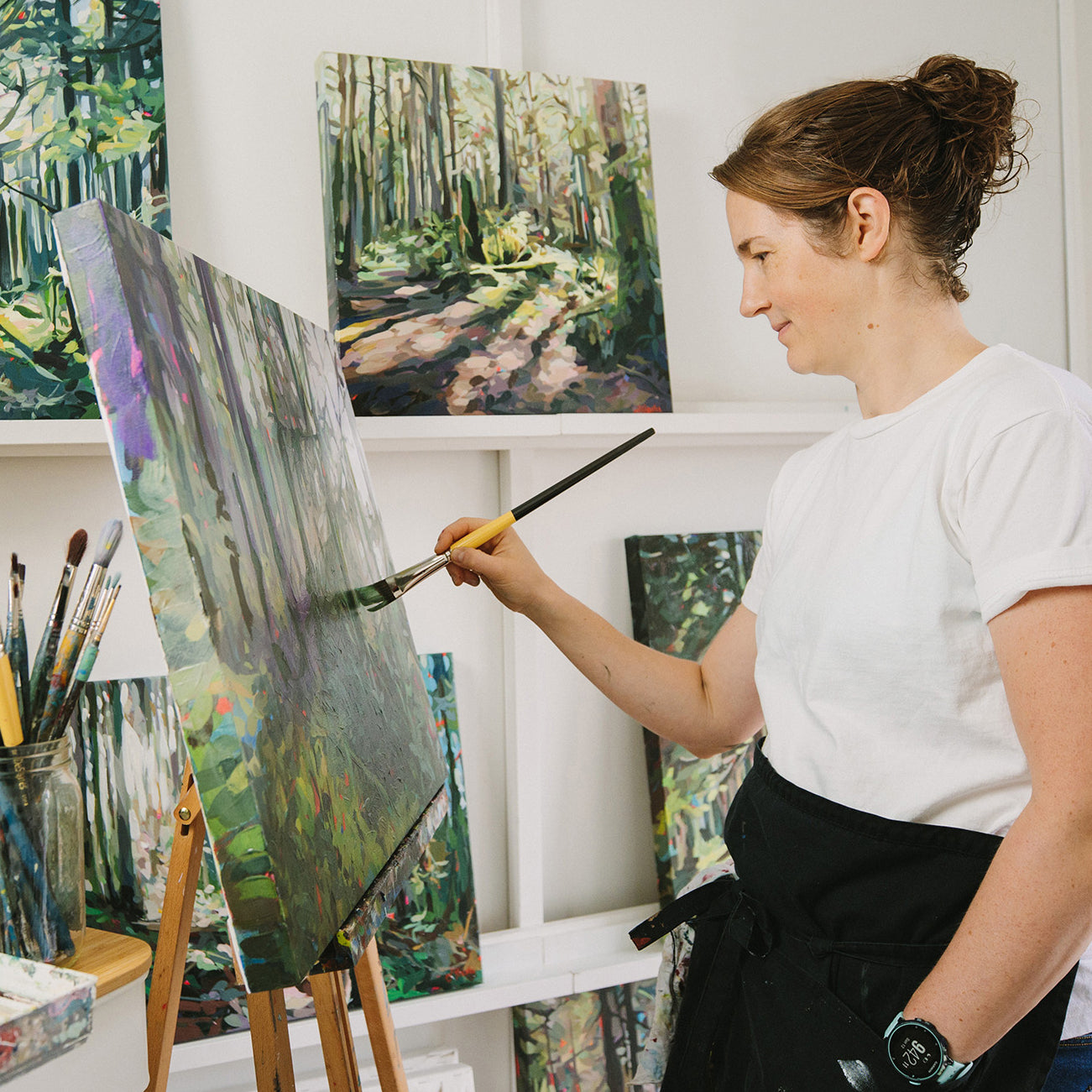 ARTIST & ENGINEER
Painting since 2006
I have been painting for 16 years. I first gained gallery representation in 2006 and have been painting consistently ever since. This was the same year I graduated with a mechanical engineering degree from University of Waterloo and started working as a full time engineer.
Painting consistently and being self-taught, I developed my own style using layers of discrete colors of brush strokes to create the scene.
I use many layers of acrylic paint and glazing mediums. I try to minimize the brush strokes in a painting, I focus on colors and let the brush strokes be visible in the final painting.
In 2022, I finally was able to turn my side hustle painting into a full time career. I am excited where it will take me next!
Below are some of the projects I have worked on...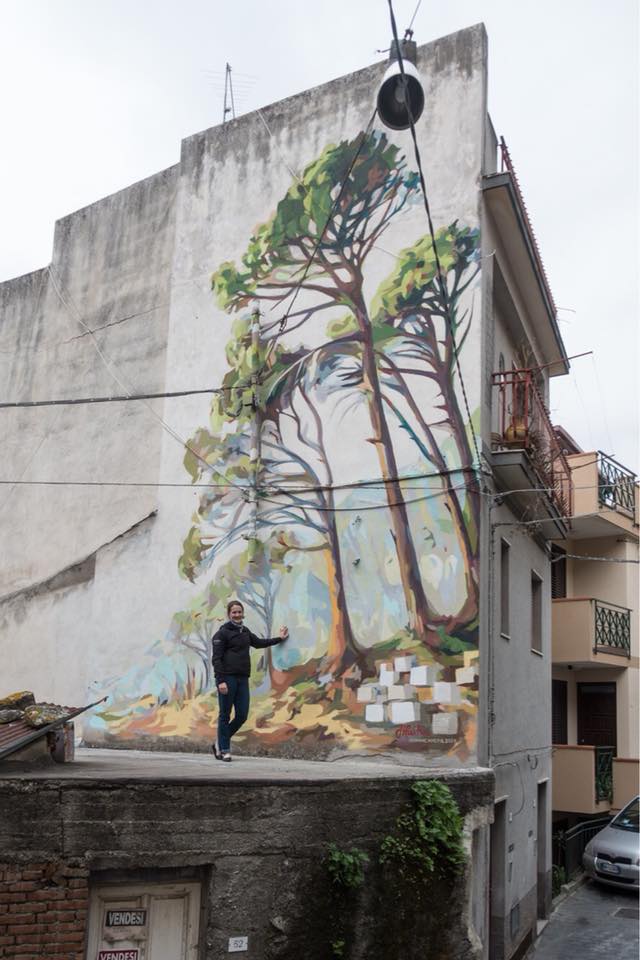 2014 & 2017
Mural Paintings in Sicily
I have visited the small town of Graniti Sicily twice to paint outdoor wall murals.
For these murals, I brought the sublime landscapes just outside the Graniti into the town with my murals. These two projects have been highlights for me as I was able to engage with the community and get to know the small town, by the end of each trip even speaking Italian! (A few years of taking Italian courses also helped). The ancient human history of Sicily is absolutely fascinating in contrast to Canada. I hope to return again soon! If you are interested in the mural program, you can learn more about it here: Graniti Murales.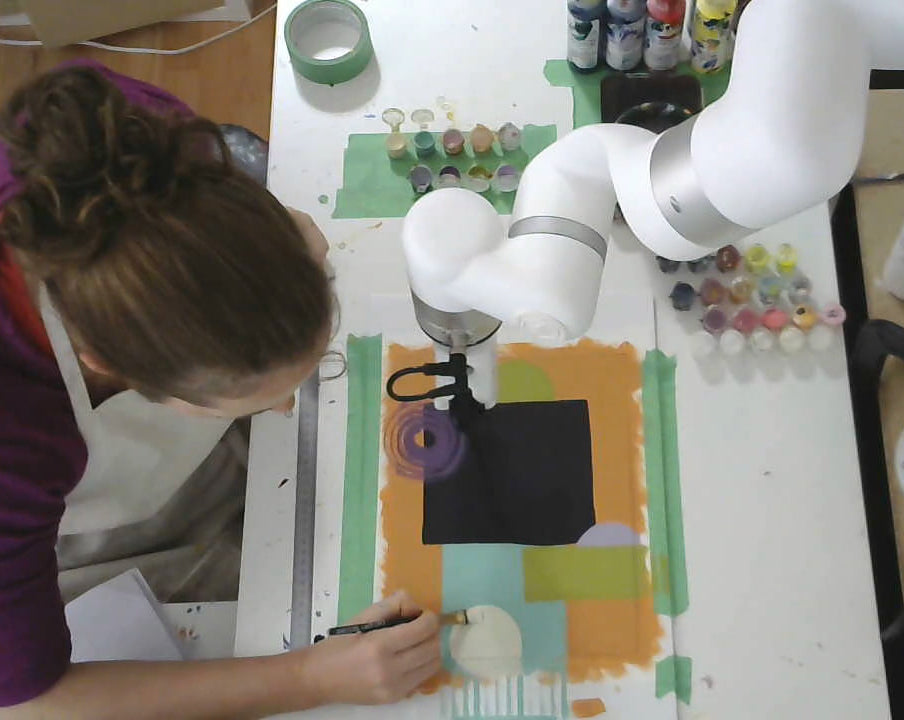 2018 - 2021
Robot Art
I also investigated using a robotic arm and artificial intelligence to create fine art paintings. This work earned a 5th place in the 2018 International Robot Art competition and gained international press. I have been featured on CBC radio, Google's Instagram and BBC World News!
You can listen to my CBC North x Northwest Interview with Sheryl McKay here.
I incorporated machine learning algorithms and robotics into this work. I have installed painting robots in exhibits in Vancouver Canada, London UK and Los Angeles, US. 
Joanne's Curiculum Vitae
For a more detailed resume of my work and exposure, please take a look at my CV.