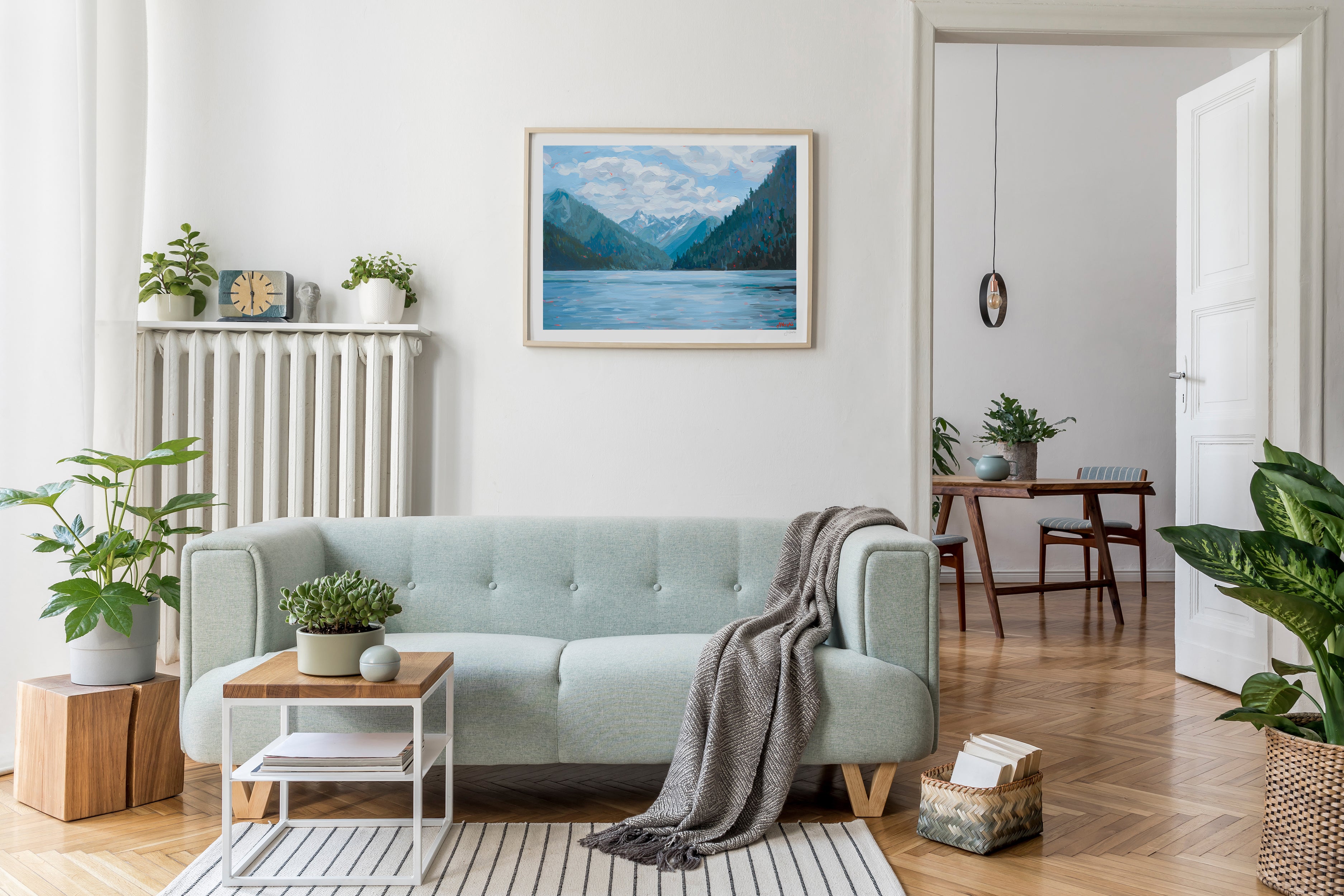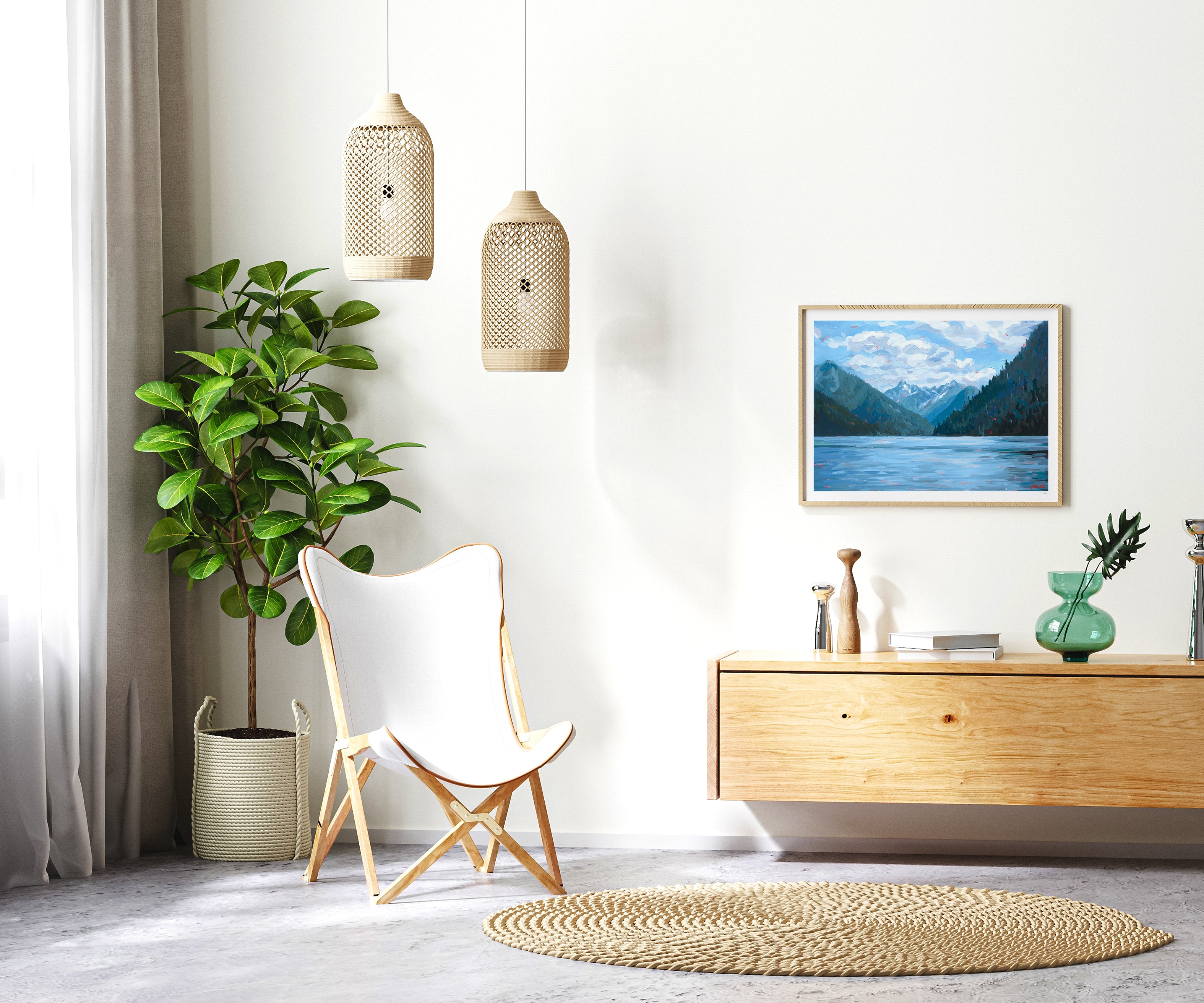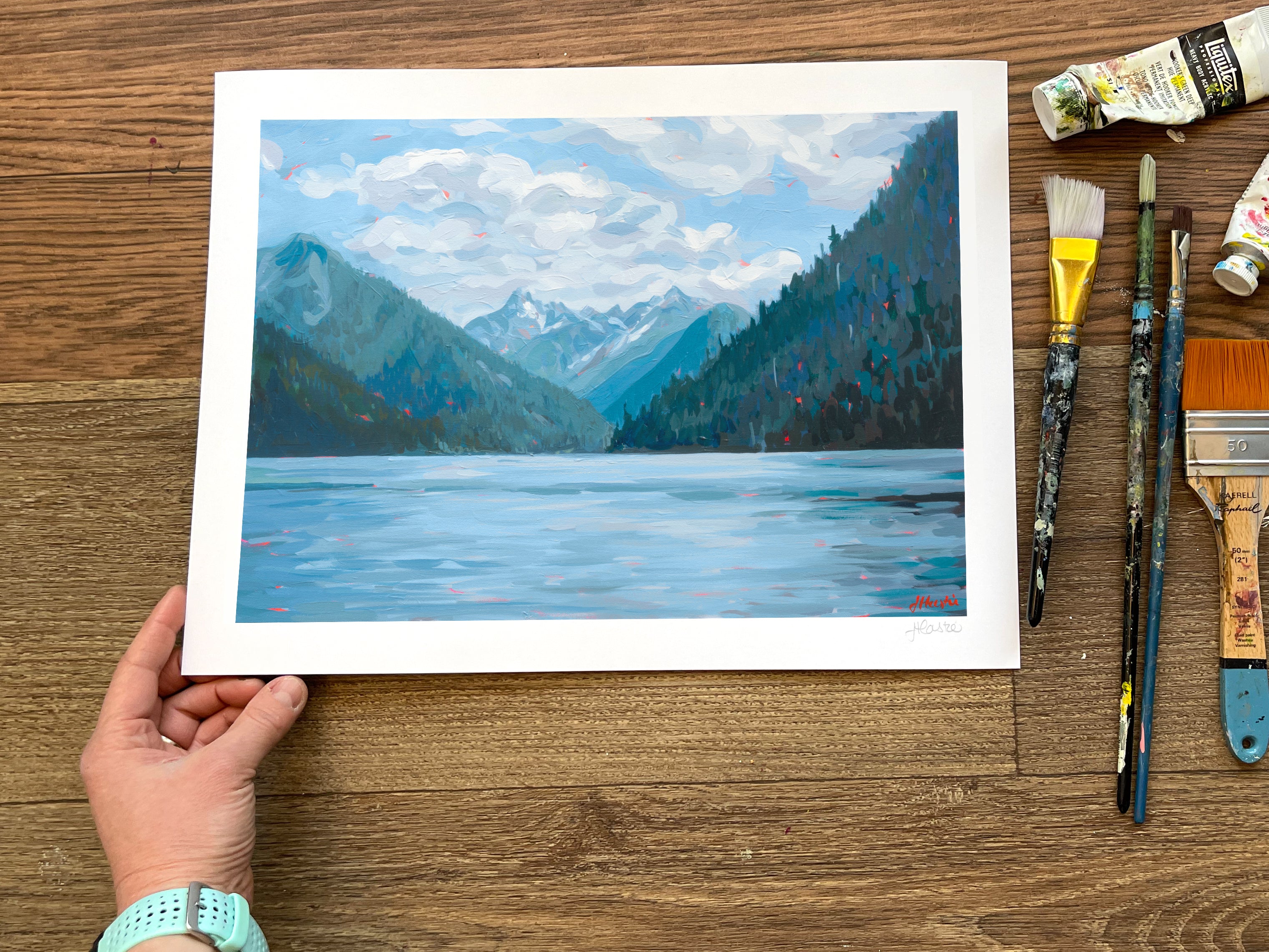 Chiliwack Lake Print
This is a fine art print of the painting Chiliwack Lake by Joanne Hastie
About the Image
This painting is inspired by my first visit out to Chiliwack Lake.
When camping or visiting the beach at Chiliwack Lake just outside Vancouver, this picturesque mountain view is visible at the far end of the lake. I hope this print will bring you wonderful memories of your time spent here.
The original Chiliwack Lake painting has sold. It is acrylic on canvas, 22" x 28"